Sublimating Dental Scan-Spray
Coating evaporates – no cleaning
SCANTIST 3D – vanishing does not contain any pigments and therefore no harmful titanium dioxide (TiO2). The coating evaporates (sublimates) automatically after application – no need for time-consuming cleaning of the object or the surroundings.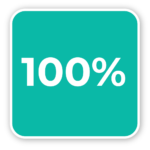 100% scannable - for perfect results
The white, closed coating with SCANTIST 3D – vanishing optimizes the optical properties of tooth models, plaster casts, preparations, individual stumps and impressions. The object can be captured perfectly.
Fine and homogeneous coating
SCANTIST 3D – vanishing forms a homogeneous and very fine matting layer on the object. This avoids reflections and reflections and the object can be perfectly scanned. Fine details in geometry and surface are not affected by the coating.
Learn more about us and our innovative scan sprays.
"Enormous time and cost savings for the production of dental prostheses, in prosthetics and in orthodontics."
Experience the Scantist 3D products